At this moment, it may seem impossible to escape the fact that dance music endured a tumultuous 2016. Between fabric, Ghost Ship and persistent global battles to justify our cultural value in places like Sydney, Los Angeles and beyond, the year will likely be remembered for the wounds inflicted. But there was one unequivocally positive story in 2016, and that story looks set to carry on into the new year, and possibly do more to define the 2017 season than any other: elrow.
If you do your homework on the inflatable madcap parade that has exploded out of Catalonia and gone global this past year, you'll notice the word "family" appearing over and over again.
"What people don't realize is," starts elrow's CEO and founder Juan Arnau Jr., who spoke to Pulse from the company's HQ in Barcelona, "I still go home for lunch every day. My sister [Cruz] and I go 50 meters up the road to our parents' house every single day, where my mother cooks for us. This is a family business."
The Arnau's [via elrow]
From the 40-strong office staff working every logistical detail of their outlandish web of rave, to the 20 designers, fabricators and lungs dreaming, working and inflating tirelessly in their warehouse, elrow is all about la familia. But aside from the tight-as-glue company vibes, this family is also literal. For over 140 years, the Arnau's—and their ancestors the Satorres'—have been in the business of throwing massive parties. elrow is just the latest incarnation.
Before Juan Jr. took the mantle, his family opened the famous Florida 135 in Fraga back in 1973, and twenty years later Juan's father (Juan Sr.) founded the Monegros Desert Festival—then-called Groove Parade—on the land that his grandfather famously lost and then reclaimed in a card game. Between 1993 to 2014 the festival grew from 200 friends and family, to 40,000 people (also presumably "friends and family" within the elrow context). The iconic party elder's final roll of the dice before handing over the reigns was Ker, a nightclub he opened in 2013 with Alberto Hidalgo that was sadly marred by disputes with the property owner.
The Starship Enterprise-esque booth at Florida 135 [via: elrow]
But by the time Juan Sr.'s prodigal son stepped up, the DJ-focused party market was grossly oversaturated. In 2010, Juan Jr. launched elrow—then a decadent day party in Barcelona—after recognizing a gap in the market for a concept that put the audience and impeccable vibes at its core. Arnau and co. sought to shun the dance scene's laissez faire of simply booking superstar DJs and hoping that was enough to turn a profit.
"From the beginning, I didn't want to bring international DJs because I wanted the experience to be more driven by the crowd," Juan explains. "One of the secrets of elrow is that you, as a customer, are part of the show. At elrow, you're not there taking video or playing on your phone. You're going crazy; you're interacting with the performers, playing with the toys, and engaging with one another. The scene has been missing that." - Juan Arnau Jr.
"For the last 20 years everyone had been doing the same thing. Even us. We're the oldest promoters in Spain. My father introduced DJs to the mainland, and threw the first modern music festival here," adds Juan Jr., referencing Monegros Desert Festival. "But we had been copying what my father did for almost three decades. It was all about getting a big DJ or bands and trying to sell out. And the market overdosed on that. The last five or six years we all felt that even Monegros had become boring because it was all about the headliners. We were missing the concept and not considering how important the crowd and the personal experience were."
While their global expansion and 10 week sold-out run at Space Ibiza run saw them book the likes of Jackmaster, Eats Everything, Seth Troxler and Sasha, the guys picking the tunes are very much secondary elements of elrow. And even if they weren't, your vision of the DJ booth is completely impaired by confetti, inflatable ducks and creatures on stilts that you have no idea who's playing anyway.
elrow's rapid rise to being the toast of the White Isle isn't by chance. They brought fun and humor back to the European dance floor when it desperately needed it. We wouldn't be the first to call out the house and techno scene for taking itself way too seriously, but the K-dulled head bobbing of the all-black tech house crowd has hit a high-point of tedium, and elrow's rapid rise is the knee jerk response to that. It couldn't be further from Afterlife or ENTER. if it tried to be (not to take anything away from these events, of course), but there's no doubt that we needed a rowdy crew to come along, knock the DJ off his pedestal and replace him with a giant inflatable donut.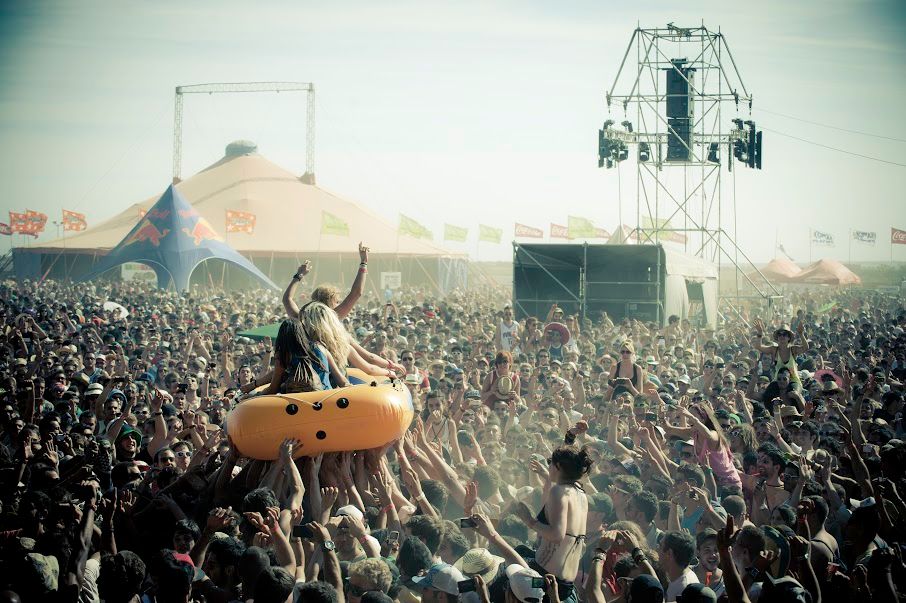 Monegros Desert Festival in 2013 [via: elrow]
Arnau takes considerable pride in that much of their resources are ploughed back into the party and the business. "We're also not driven by money," he insists earnestly. "I know lots of people say that, but with us it's true. My father had many opportunities to bring our parties and his club Florida 135 to Ibiza and around the world in the past. But he wanted to wait until we could do it the way that we wanted to."
And it would appear that after 145 years of throwing some of the most beloved parties in their native Catalonia, 2016 would be the year that family took their unique multi-colored brand dance brand global. They capped their 10-week sold out run at Space Ibiza with a handful of international milestones and a stack of UK festival takeovers, and will come barnstorming into 2017 with more momentum and excitement behind them than any other party brand.
When we ask Juan Jr. to reflect for a moment on the past year and what it meant to the company, he laughs, audibly shaking his head in disbelief. "2016 has been amazing, I think probably the best year for the company," he says. "But, I think that 2017 is going to be...really, really, really crazy."
The recent news of their relocation to Amnesia for 2017, as well as their cruise ship rave collaboration with Ministry of Sound was met with widespread zeal throughout the dance scene. Juan also disclosed that a satellite office and warehouse in New York was also on the cards, after their hugely successful takeover at Electric Zoo this year no doubt piqued their interest in the US' thriving post-EDM crowd.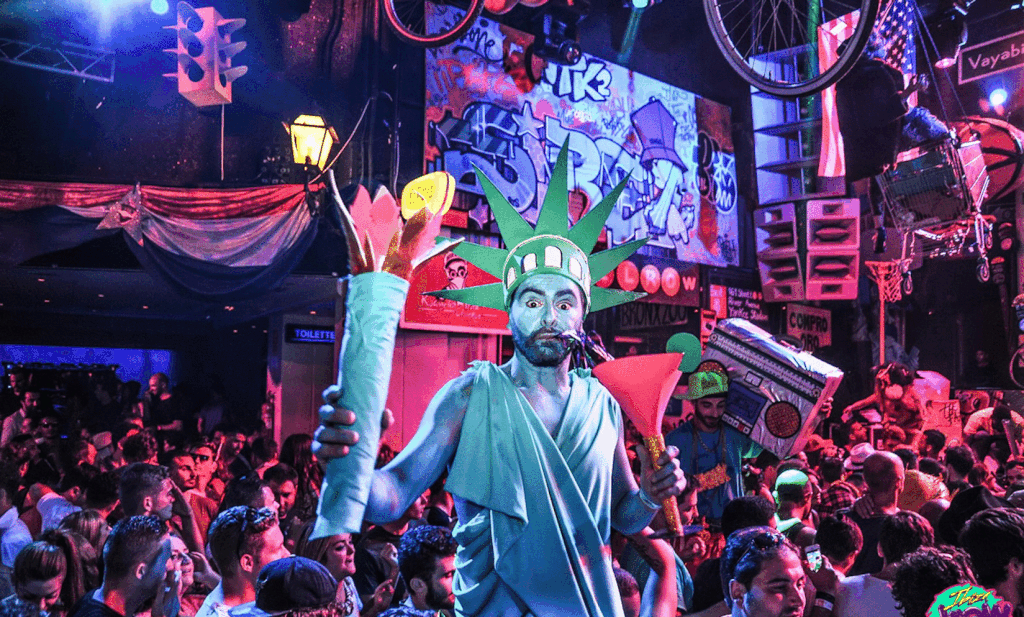 Juan told Pulse that an elrow festival is firmly in the works, with a proto-event scheduled in Barcelona at the end of 2017. He references Portugal's psychonaut trance festival Boom, South Africa's Origin Festival and California's Lightning in a Bottle as some of the weekenders that he has looked to for inspiration for this move, citing their kindred priority of experiences over lineups, and crucially for encouraging that the punter to become an active participant in the festival.
"All the team is thinking about how we can do things differently, and how we can stand out from the other festivals. We want to take the small format of 7,000 people and blow it up to 50,000 people, but keep the intimacy and focus on the crowd. That's everything for us. Everything."