This week a dark and mysterious figure popped up on facebook, sporting only a few arbitrary pictures on his page. One of which features the character with his head dropped, looking at the ground, not giving much away to curious bypassers. There is one signature, the hairstyle, that gives a slight incline to who this alluring person might be. Someone who is a household name across South Africa at festivals and clubs alike and is one of the biggest names in South African dance music.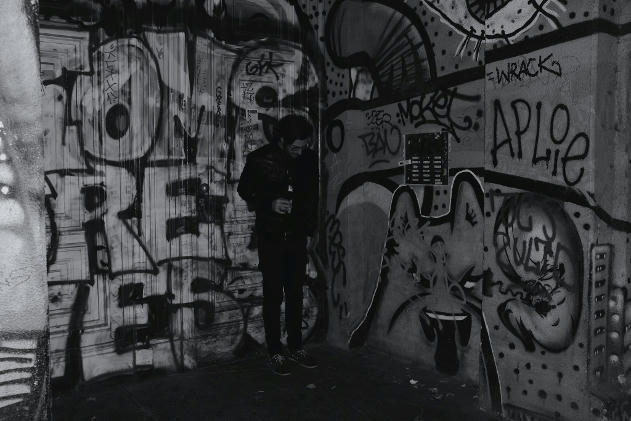 While we hesitate to give away his identity, there is an interesting point to be made with the emergence of this hot new aesthetic Embassy has created. Over the last ten years, this DJ and producer dominated the scene with his ballsy, party-ready electro-house sound, earning him the title as one of the most accomplished electronic acts in the country. This guise has taken him all over the world to countries such as Italy, Germany, the United Kingdom and even as far as Mexico, playing some of the best parties in the world.
But as times evolve, music changes and scenes explode and fizzle, the key is to keep with the times. Sometimes it comes as natural development after being exposed to new sounds and sometimes you're left clinging to a forgotten time and are forced to reinvent yourself to stay relevant. This doesn't go for everyone, but if you've ever been at the tail end of a retreating scene, you'll know what I'm talking about.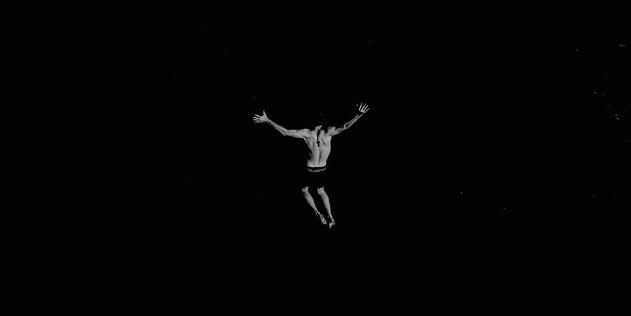 We live in an age of lighting speeds and constant progression; genres and sub-genres become hot as shit over night and are left milked and dried-out in a matter of months. So, in order to stay in the hot seat, you might consider changing your narrative to cater to new markets. For purists it's easy, they have no problem playing (or not playing) whatever quality gigs they come across, but for those who are out for blood and want to remain in the belly of the beast, you gotta be one step ahead of the game.
This brings me back to Embassy. With the popularity of dark, dingy, drug-fueled techno nights, DJs have begun to adjust their sounds to what certain markets are into at this moment; and industrial techno (techno in general, to be honest) is big as fuck right now. So noticing an artist pushing monochromatic vibes is not too surprising, on the contrary, it's perfectly timed.
You take many, many years of DJing experience and pack it into a fresh new concept, that caters precisely to a market that's about to blow up, and you've got a very exciting project that will no doubt be making its rounds in the scene for the duration of its lifespan. But besides all of that, this 'Shapes In Concrete' mix will blow your fucking mind.
Follow Embassy: