Hiperdelic Records, the home of one of South Africa's leading hip-hop producers, Wayne "Hipe" Robertson, announced the 16th Chamber competition earlier this year. The initiative spurred local lyricists to submit a video of their best 16 bars, of which the public voted for their favourite. Cape Town femcee Shady, the only female entrant of the 32 entries, was voted the best and was given the opportunity to work with the talented producer in his personal studio.
The culmination of this project is 'Bow Down', a track that strives to empower females with a straight forward message over Hipe's hip-hop drum beat and rave inspired melody; adding a splash of nostalgia over the mellow groove. Shady, providing the context of the song said: "I wrote the track because I wanted to empower women. I wanted to show them that you shouldn't feel less than what you're worth because we're all Queens, and we shouldn't need anyone to prove to us that we're are indeed Queens."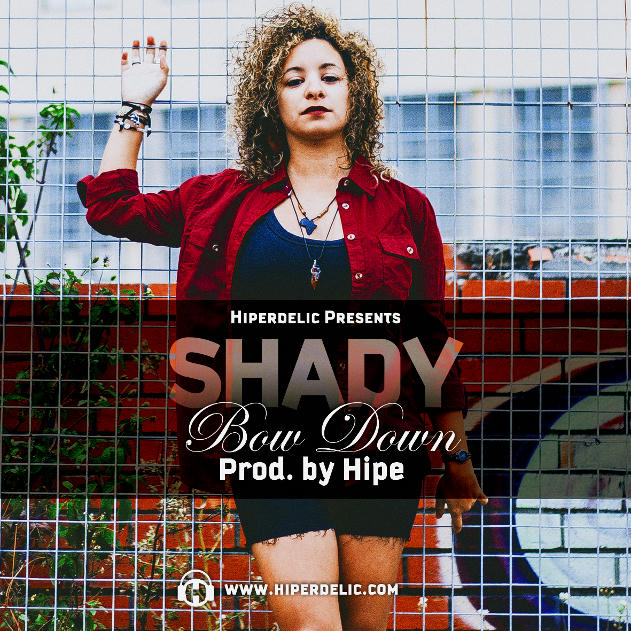 Inspired from a young age by Mariah Carey, Whitney Houston and eventually the dynamic trio that was Godessa, Shady started out as many artists do; in school plays, and eventually became a resident at Bo-Kaap Kombuis before performing at the V&A Waterfront's Amphitheatre. But it was not until this year that she began performing at events all over Cape Town unleashing her prowess to the hip-hop audiences, including the city's premiere hip-hop event the South African Hip-Hop Indaba.
Follow Shady:
Follow Hiperdelic: