If you've had a walk down Oxford Street over the last few weeks, you would have noticed the copious amount of rainbow flags hanging from windows amidst all the local restaurants, clothing stores and bars. Mardi Gras season is in full swing and this coming weekend, it'll be time to celebrate it in all its glory. In the spirit of its fabulousness, we thought we would do you the favour and select the top five must-do Sydney Mardi Gras parties:
MARDI GRAS OFFICIAL AFTERPARTY
With over 12,000 partygoers joining from around the globe, the Sydney Gay and Lesbian Mardi Gras Official Afterparty is onto its 17th year and is certainly worthy of its title as the "Official Afterparty". Hosted at the Hordern Pavillion, the event will kick off from 10PM and runs till the wee hours of the morning. Featuring main stage performances, Sydney's best DJ's and select international DJ's, we're sure you'll have a dance all night long. Over the course of it's running life of 17 years, the event has been able to refine its production and is now recognised worldwide. Helping you keep your fun at a high will be Dirty Pop (USA), Rado (NL), Ben Mason (FR), Tracy Young (USA), Mark Picchiotti (USA), Buck Naked (AUS), Victoria Anthony (AUS), Kitty Glitter (AUS), Maze & Masters (UK), Colin Gaff (AUS), YO! MAFIA (AUS) + plenty more.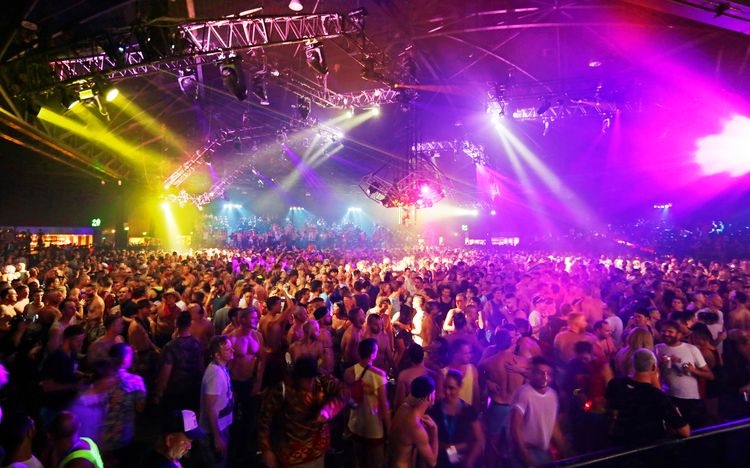 Image by Anne-Marie Calilhanna - Official Mardi Gras After Party
SNATCH & GRAB PRESENTS: GiRLTHING - GOLD MARDI PARTI
GiRLTHING's Mardi Gras afterparties have sold out consecutively for 6 years running and this year has proven to be no different. This lesbian collective know how to bring the roof off of their parties, with carefully curated lineups, eclectic performance art and their above and beyond decorative choice. With the unfortunate closure of QBAR on Sydney's Oxford Street last year, the GiRTHING crew have relocated the annual shebang to the Metro Theatre in the CBD where they'll be taking over all 3 rooms. Helping you release your inner dance-floor prowess will be Sveta (20th Mardi Gras Anniversary), Kate Monroe, Joyride, MC GAFFE, Tink (ADEL), Lazer Gunne Funk, Natnoiz, Cheated Heats (BRIS), Mirã Bõru (FBi), Gay Cliche (CANB), Laprat$, Cunningpants, Show Us Your Teeth + a heap more! There'll be aerial performers, fire twirlers and dancers. The list goes on. Oh, and did we mention that the theme this year is GOLD? That's right folks. Gold.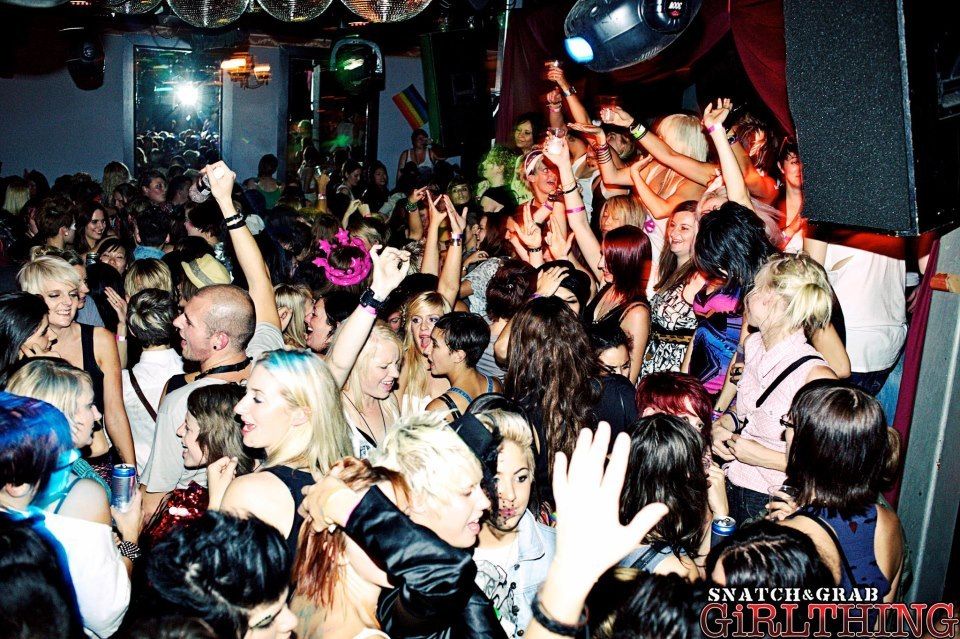 GiRLTHING at QBAR
HEAPS GAY: PARTI GRAS
The Heaps Gay Parties collective have been providing colourfully opulent parties for the LGBTQI community since 2013. This year, they're joining forces with the newly refurbished Imperial Hotel & MoVement to bring you Heaps Gay Parti Gras. With over 50 live performances, prepare your bodies for a boogie to 90's classics, party pop anthems and your favourite dirty beats. Performers include Salvador Darling (MELB), Jonny Seymour & Paul Mac, DAISY (LIVE), The Magda Subanskis (LIVE), Porcelain Alice (LIVE), Bad Bitch Choir (LIVE), Amrita and the Beyoncés (LIVE), L'Oasis, Tennis Boys, THE SMUTS, Dunny Minoque (MELB), Bobby Vibe Positive, Astrix little, Torrie Torrie. The list goes on!
Lia-Belle King & Lotte James Barnes on the Heaps Gay Float 2015
TATLER SYDNEY: MARDI GRAS SPECIAL
Looking for something a little more intimate? With its luscious, secluded basement setting, Tatler in Sydney's Darlinghurst will be hosting its very own Mardi Gras party this Saturday evening. For one night only, they'll be turning the bar into a fabulously glamorous space (not that it isn't already fabulously glamorous) all in the name of Mardi Gras. Music will be supplied by music gurus L'Oasis and Matt Vaughan alongside Sydney's finest drag performer, Apocalypstik hosting your evening all night long. You'll be pleased to know that it's entirely free from 10PM. Score.
Image by Hidden City Secrets - The Tattler
NATNOIZ PRESENTS: MARDI PARTI WARM UP PARTI
Can't wait till Saturday to dance your heart out? One of Sydney's finest fist-pump starters, Natnoiz has got you covered. She'll be presenting the Mardi Party Warm Up Parti at the Oxford Hotel from 9PM alongside a heap of talent including; GiRLTHING DJs, Clueless, Sideboob, Kate Monroe and My Friend. For all your party anthem and house music needs, be sure to head along. $10 before 11PM!
Natnoiz performing on the GiRLTHING Mardi Gras Float 2015