It was somewhere around the 62nd hour of continuous omnipresent beats at Desert Hearts, and one of the festival's co-founders was prising open those third eyes with his hypnotic spatial groove. Strands of sunlight started to pour in through the leaves above us as Deep Jesus worked the thousands of weary, swooning party heads decked out in tattered menageries of dusted fur and feathers from his electronic pulpit, spinning his finger in the air like he was stirring up the vibes, and beating the sun up over the horizon.
"I love looking out at the crowd and seeing everyone with their eyes shut, that little smile on their faces, just lost in the music," he said, flashing a grin that transcends our conversation and brings him back to that Sunday morning at Desert Hearts. That woozy, doe-ish gaze. It's a very familiar look around these parts. Just about everyone that passes through the Los Coyotes Native Reservation in search of the festival's infamous 'house, techno and love' wears it helplessly when stories from the dancefloor are exchanged.
Ryan Orey's adoption of his Deep Jesus moniker isn't the standard fare, mindless DJ quippery. His sets are, for want of a less exhausted expression, spiritual. Typically filling in the sunset and sunrise slots, his Playa-honed spacey house sounds have found a passionate flock in Southern California, where a vast generation of heads have emerged, their scene revelations invoked on dusty festival dancefloors as opposed to basement clubs and warehouses. Orey fits very neatly into that scene, but also into his own influential collective.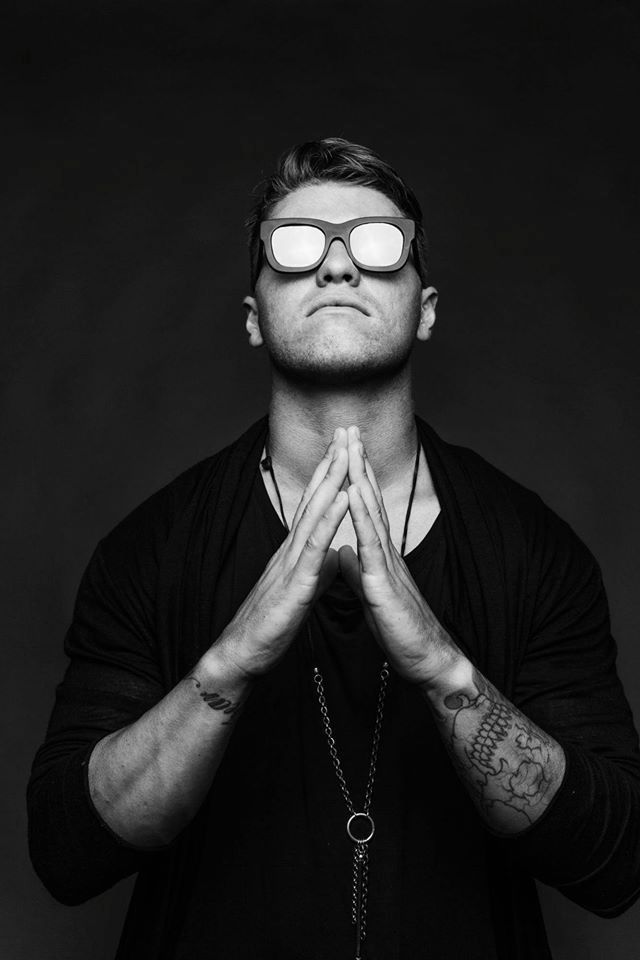 Deep Jesus [via Galen Oakes]
His religious parallel can also be limply drawn to his considerably more conservative look than his psychedelic peacocked counterparts. His stocky, Marine-built frame is typically clad in standard techno/priest's black - though he has been known to glam it up with a glittered cape and coat of dust on occasion - and he assumes a role of relative responsibility in a group hardly known for taking itself too seriously.
The emboldened mythology of the Desert Hearts squad is a like that of a psy-skewed group of house and techno superheroes, deployed into the underground under the guise of night to save the world from bad vibes. Such is the ferocity of their influence in the Southern Californian scene that their infectious movement, like a handful of others, has developed a unique culture out from under the wing of Burning Man. But what sets Desert Hearts aside from much of the other transformational festivals on the West Coast is that it's staunchly dancefloor focused. Yes, there's a bit of yoga, the odd healing crystal and wafts of burning sage here and there, but the bouncy techno and deep desert house sounds are everywhere.
Last year's LA edition of City Hearts, the concrete jungle incarnation of the festival [via Juliana Bernstein]
Alongside his accomplices Mikey Lion, Lee Reynolds, Marbs and Porkchop, Deep Jesus has become an imperative part of the local scene, both as Desert Hearts and as a solo artist. Last summer, he played big nights at Brooklyn's Output, and was booked alongside fellow Playa house duo Bedouin at Cityfox in New York and Los Angeles, where the promoters left an undeniable impact on the US scene with a string of outlandishly produced parties at the Brooklyn Mirage and a one-off in LA's Warehouse District.
Like the rest of the crew - besides Englishman Papa Reynolds - Orey hails from San Diego county, growing up in Encinitas with his best friend Matt Marabella, aka Marbs. The pair were inseparable throughout their school years, and found electronic music together at Voyeur in Downtown San Diego around 2009.
"We were up on the balcony in the club, trying to take in this ridiculous new environment, with this deep, dark techno shit playing and live art everywhere. It was amazing," he said. "After that night we started talking about how we could bring that kind of party north."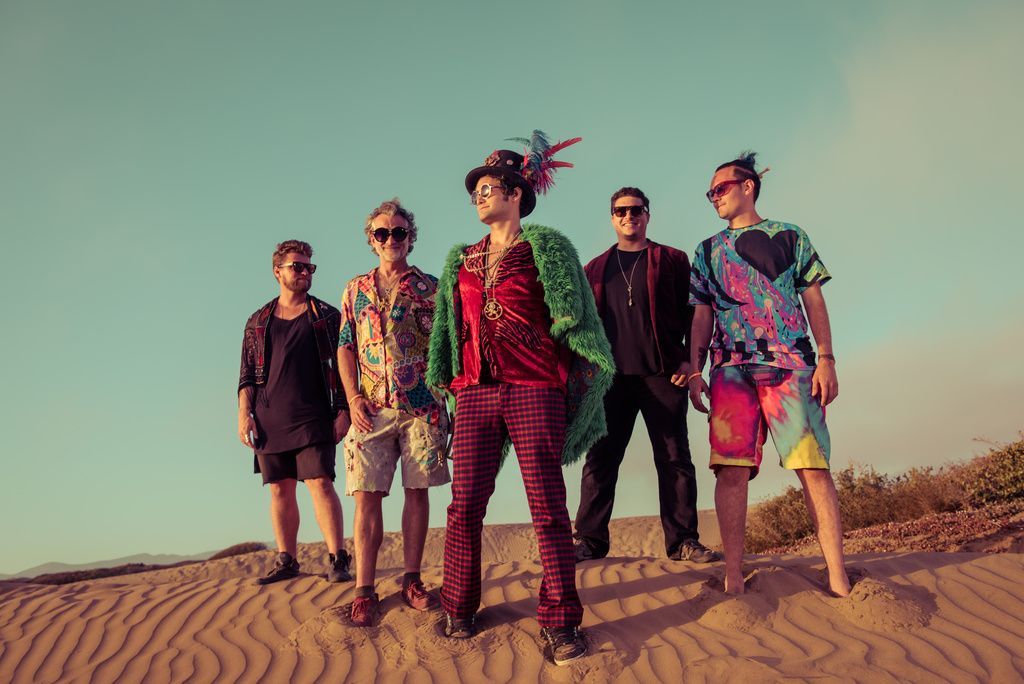 Left to right: Deep Jesus, Lee Reynolds, Mikey Lion, Marbs, Porkchop [via Desert Hearts]
The pair - then just "Marbs and Orey" - started throwing Jungle at Yogi's Bar and Grill with Mikey Lion. The Cardiff-based deep house night was a huge draw for the local party heads, and they tripped the interior out in lush foliage trimmed from Lion's parents' garden. That summer they started a microcosmic house institution every other Thursday in the hippy beach town.
"As soon as everyone went back to school, that whole scene died," he said."That was like a summer fling, but we realized that that was something special and that we couldn't just go our separate ways". Orey finished his final term in the Marines - keeping the fire burning in the barracks with a cheap controller he'd bought - and returned to San Diego looking to reboot the momentum they had built that summer. Along with San Diego scene veteran Lee Reynolds, who ran the night Moonshake, and Mikey Lion's brother David - aka Porkchop - they banded together and formed the core group that would soon be known as Desert Hearts.
Hugely inspired then by Lee Burridge, Orey opted to play the sunrise set at first Desert Hearts in 2012. Their maiden festival was to about 250 local kids in a renegade location somewhere in the Mojave, and was dealt a serendipitous blow when their sound guy went missing the day of, and was hastily replaced by a guy Lion had met once called Brad Mayer; who it turned out was the owner-operator of the gnarliest Funktion One system on the West Coast. And so from day one, the Desert Hearts parties have become synonymous with some of the best sound in the country.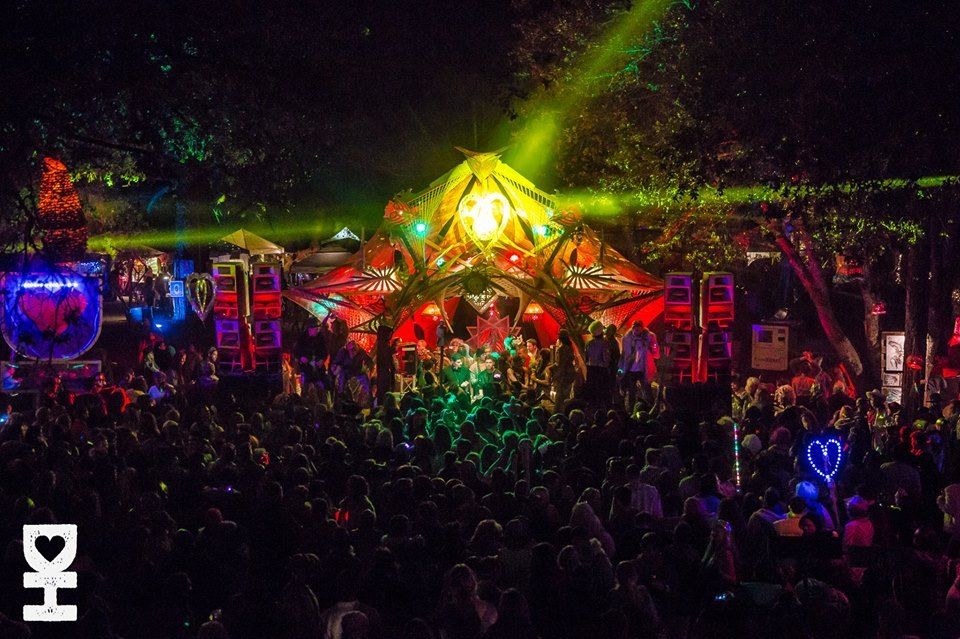 Marbs and Orey going in at Desert Hearts spring 2015 [via Wobsarazzi]
The group are now gearing up for their eight festival, and have just finished their second North American tour, and much has changed since the early days. The DIY, now-3000 person party in the arid Mojave backcountry has emerged as the vanguard of Southern California's current contribution to dance music culture. They have garnered a huge amount of national attention in a short space of time, and the once-scarce necklaces that they hand out at each festival bob and beat against the chests of thousands of people on dancefloors in California and beyond every weekend, becoming the transformational scene's masonic handshake; a nod and wink, letting everyone that knows know that you're a weirdo too.
"It's still taking time for this whole thing to sink it," says Orey, quickly dotting the path that brought the five friends to this point. "It's a conscious movement. We're just paving the way. If we were to just drop off the grid do you think that community would just dissipate? No. Someone else would step in and keep it going. But I could see Desert Hearts being the seed of some social and spiritual movement years after we're all gone."
The Pile Palace is the Desert Hearts Burning Man camp. Since appearing for the first time in 2013, it has become a mainstay of the behemothic arts festival and has been a crucial part of the Desert Hearts story [via Jorgensen Photography]
And amongst all of this, Orey is the group's anointed master at invoking the more contemplative of those moments, pushing and pulling the sun over the horizon. Together the Desert Hearts crew mold into a full night and day of sounds, but Deep Jesus' groove-laden, ethno-centric house and deep tech is designed to arouse those swooning, transcendental moments on the dancefloor.
This year he's keen to channel that fiercely defined live sound into his productions. His former life in the U.S. Marines has ingrained a discipline that's holding him in good stead as he makes the transition into the studio and starts molding his influences and tastes together. With a slew of releases in the works for Desert Hearts Records he's anticipating a year in which he and the rest of the group clearly define the sound of the movement they've created.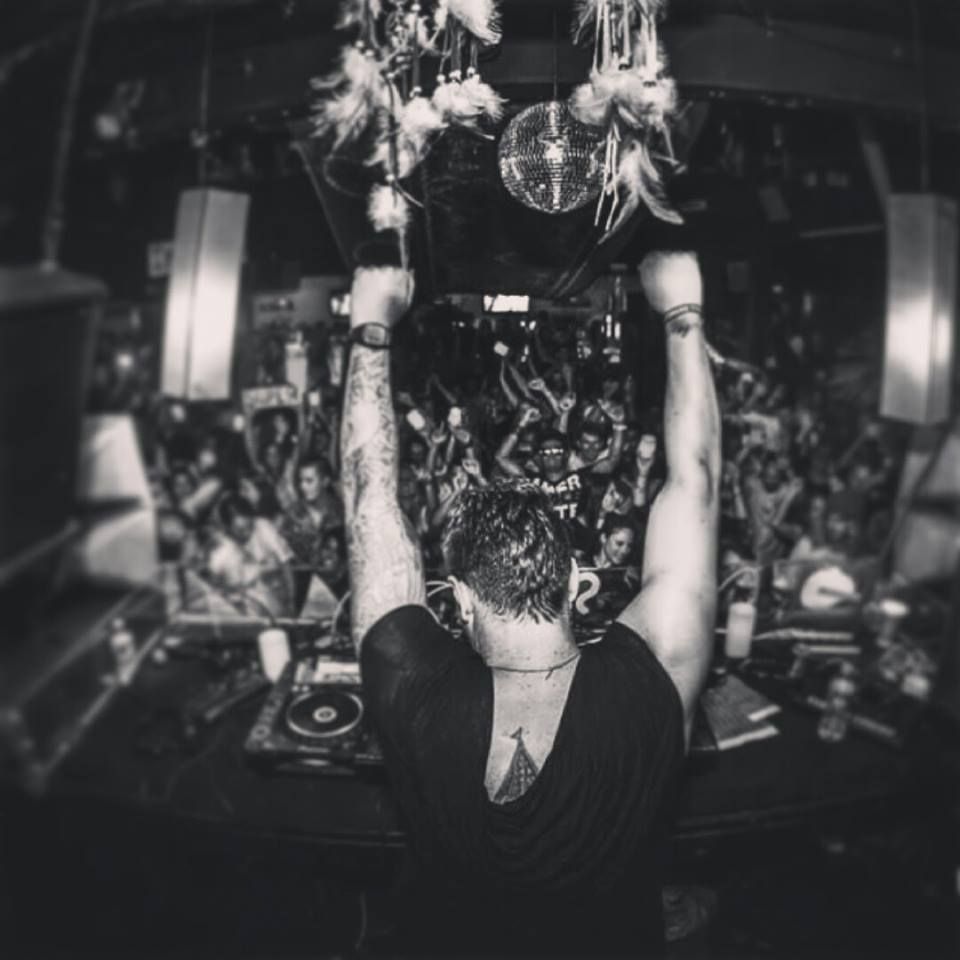 Deep Jesus finishing his sermon
The next incarnation of Desert Hearts is due on April 1-4, with disco legend DJ Harvey, Butch, Extrawelt, MANIK, and about 60 hours worth of other seriously on-point talent, and Deep Jesus has delivered unto us an hour of elation from his hefty hymn crate. Opening with a suitably metaphysical speech deconstructing of the power of music, his "Caravan" mix quickly goes headstrong into an exploration of deep, ethnically ambiguous house cuts that channel the essence of a Deep Jesus set in a moment of transition.
"Coming off of our Winter is Coming tour, with stops in places like Tulum and Brooklyn's Output, I got a lot of inspiration from exploring different sounds and vibes, with each stop being unique its own right," he told Pulse Radio. "Now more than ever my life and time are dedicated towards the music, and trying to find the balance between enjoying other's music and creating your own can be very difficult. This mix gave me an opportunity to put together all of those inspirational sounds I was fortunate enough to experience. I hope you enjoy it."
You can get tickets to forthcoming Desert Hearts here.