CRSSD festival went down in sunny-ish San Diego, California this weekend. It was the third iteration of the bi-annual all-dance festival, and this year's festivities favored crossover acts like ODESZA, Chet Faker, and the once-retired, always-smoking dark prince of techno Gesaffelstein on The Ocean View main stage. The jungle-like Palms Stage boasted a beefy lineup of house-leaning acts like Claude VonStroke. Jamie Jones, and Green Velvet. The City Steps Stage, just feet from San Diego's imposing County Administration Center, was techno-tinged, with Loco Dice, Maceo Plex, and Ben UFO enjoying headline status.
Check these scenes from the event:
Beach goth style, perfected. Lavender hair, circular sunglasses, and vampirishly white skin are what happens when dark hearts meet bright sun. Not pictured but probably there: Septum piercing.
Damian Lazarus AKA The Laz AKA The Shaman of Drape-House got things going early at The City Steps and managed to get his shit together enough to host an afterparty at San Diego nightclub Bang Bang.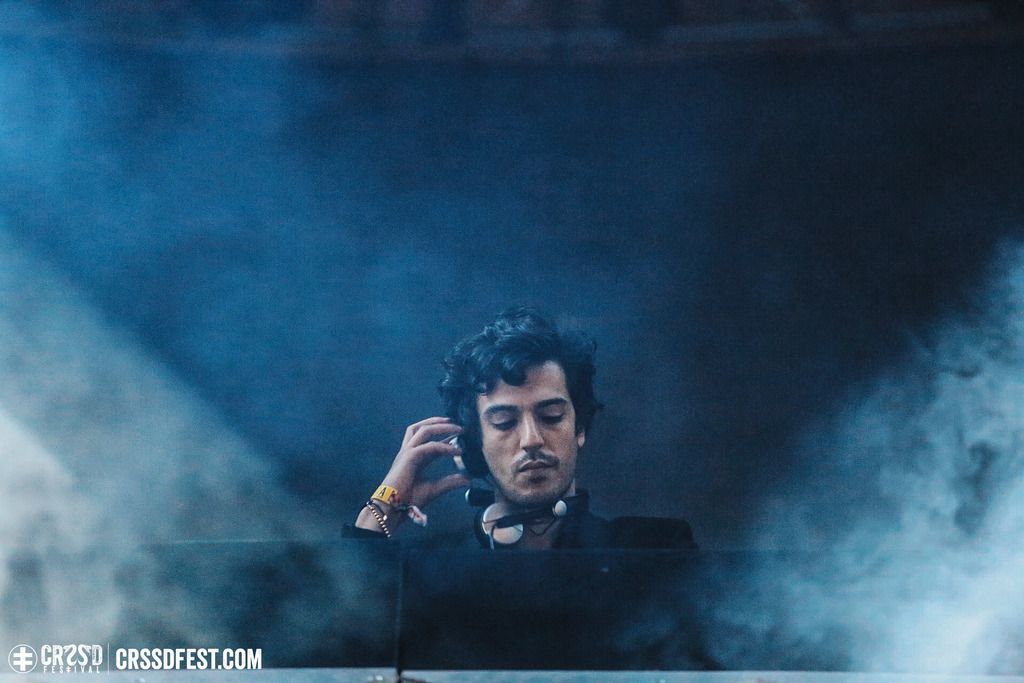 Contrary to what you may imagine, the smoke surrounding Gesaffelstein is not part of some elaborate stage production, but the run-off from his constant puffing. Someone call this guy a doctor!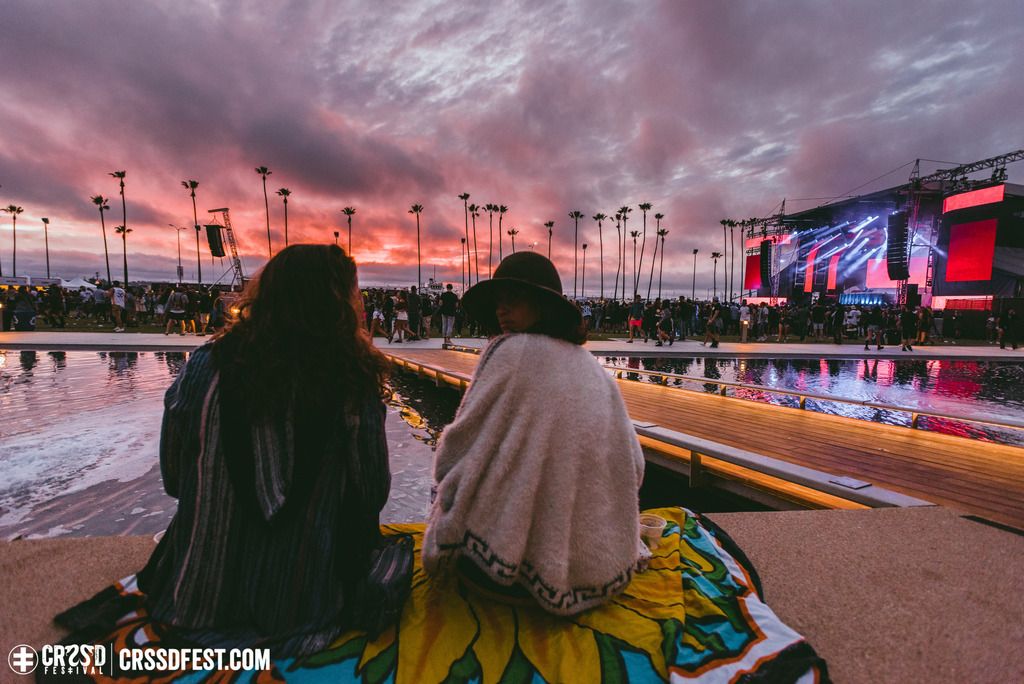 Rumors of rain were rife all week, but in the end, the wetness was limited to a single downpour on Sunday morning, allowing CRSSD to be the paradise of house and techno we all know it to be and bringing about beautiful sunset scenes in the process.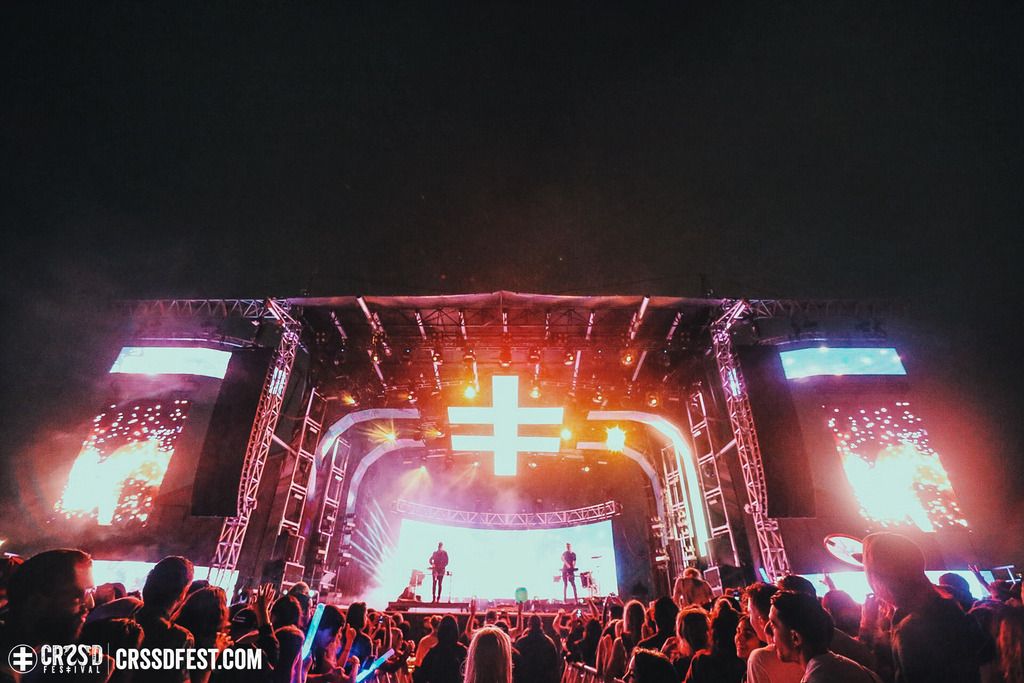 The sound of panties dropping could be heard from miles around as ODESZA headlined Saturday night, reducing every kinda-hip sorority girl in San Diego County into a quivering puddle of quim.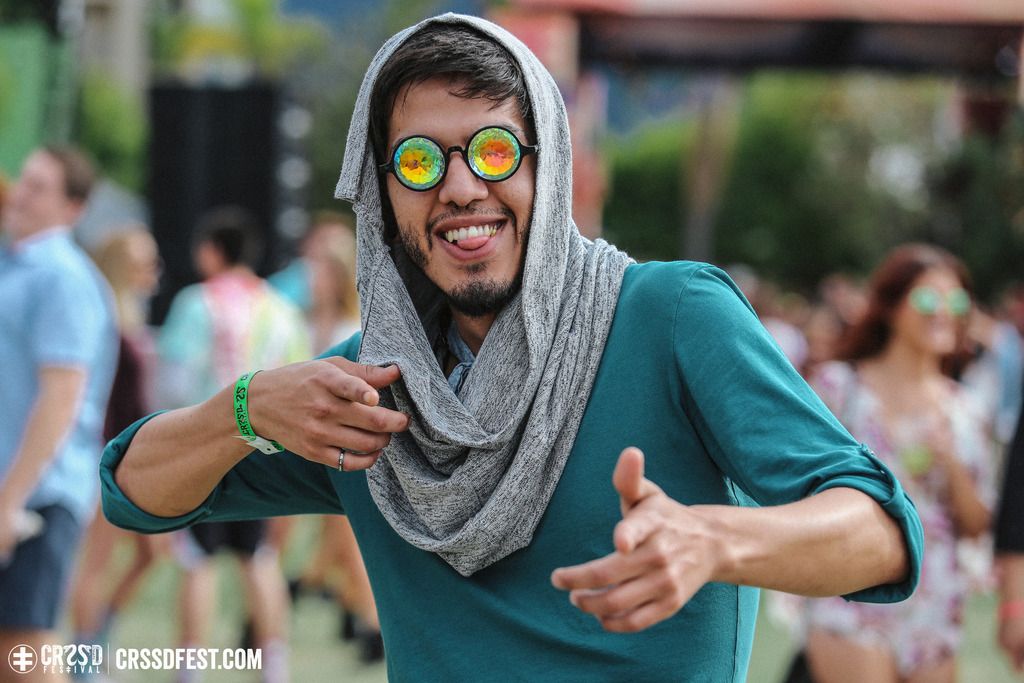 This guy might look like he's having a great time, but he's actually on a DMT trip and, through those trippy sunglasses, you look like a demon from death sent to steal all of his brain fluid.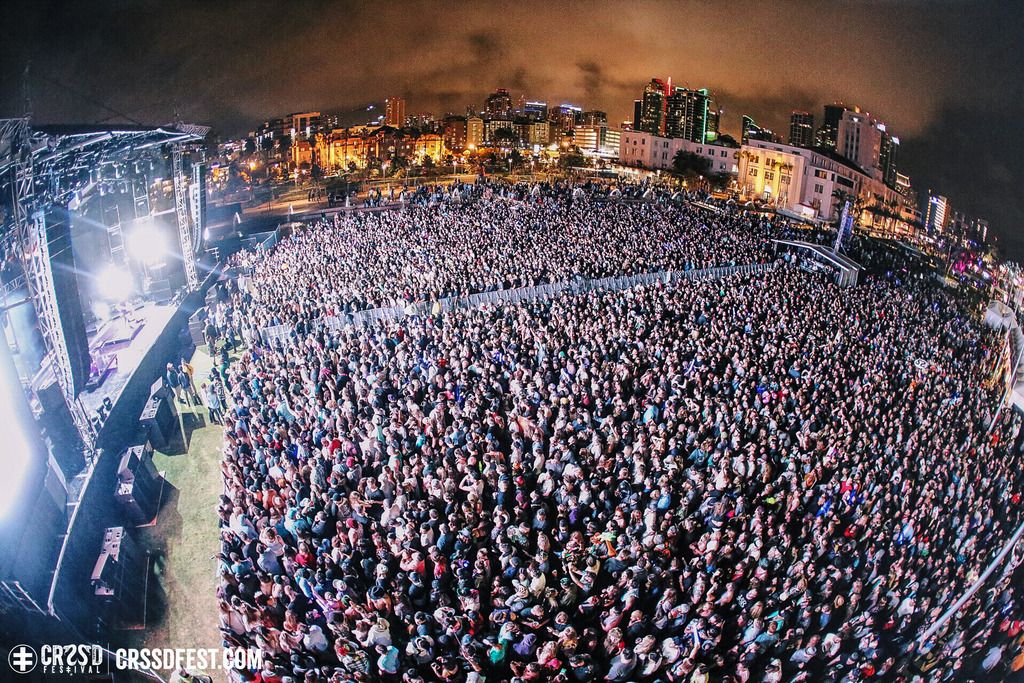 Sure, this might be a boutique festival, but that Ocean View crowd is massive, no matter how you look at it.
Images via CRSSD Festival