Norwegian producer Mikkas Skulstad aka Djuma Soundsystem has been extremely busy over the last few months. His song 'Leave Us' with Lazarusman released at the end of last year and has been getting rave reviews across the board. But it is his latest offering on Damian Lazarus' label Crosstown Rebels that is really causing a stir.
While walking along the beaches of Copenhagen five years ago, he met King Aiyasoba, a Ghanaian kolongo player. The King was strolling around playing his instrument and singing relentlessly at the top of his voice when Mikkas approached him to come to his studio and record his music. Dressed in traditional robes and homemade rubber sandals made from car tires, King Aiyasoba arrived at the studio; humble yet authoritative. Djuma played some beats for him. The King said he'd never heard that kind of music before and asked what it was. "It is called house music," Mikkas replied, and the interested but skeptical King continued this share of musical cultures.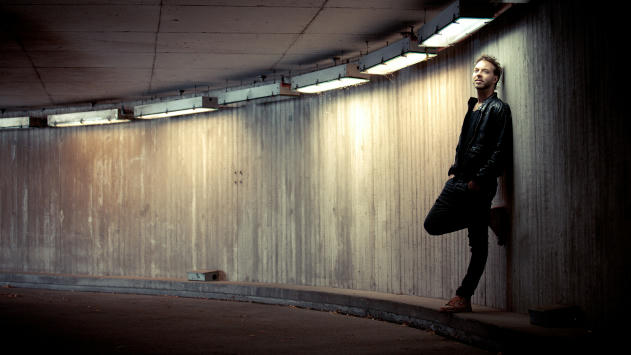 It was when the beat for 'Anyimu' played that Aiyasoba's face lit up. "That one!" he said with complete and utter confidence, and the two began to record the parts for the song. King Aiyasoba asked what he should sing about to which had no answer to, so the King asked to use Mikkas' phone and he called the wisest and oldest man in his tribe. After a quick exchange, he turned around and asked that the track be played. Without rehearsal or practice, he recorded each part in one take and after a bit of experimentation, pitching down the vocals from Aiyasoba, the song 'Anyimu' was born.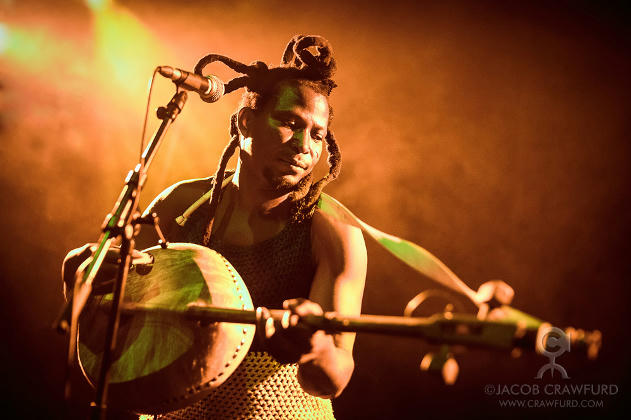 They have since recorded many times over the years, and Mikkas promises for a lot more collaboration between the Norwegian house producer and the Ghanaian kolongo player. The track can be heard on this mix by Djuma Soundsystem called Transcended Language and can be purchased from Beatport.