Sonia Miles-Khan headed to Victoria's Werribee Mansion on New Year's Day for the third annual Let Them Eat Cake festival. These are her tales.

The hallmark of a good party is that you should be able to enjoy it stone sober. As society warms up more to clean, fuss-free living, unadulterated fun was exactly what I had at the recent Let Them Eat Cake.

"Cake", as it's already affectionately known, has earned a steadfast reputation amongst Australia's high quality, one day festivals. In the boutique category, the festival welcomes much fewer than 10,000 guests to enjoy a frivolous day of underground electronic music in Victoria's beautiful Werribee Mansion gardens, as well as impressive installation art and gourmet food and drinks (so yes, if you're not a teetotaller, you will have plenty of delights to enjoy from the organically brewed to the lovingly hand-stirred).

Getting to the festival is breezy and you can choose from several options; car, train, festival-run buses, chartered party buses, limousines, stretch hummers or even in the case of Jamie XX, helicopter!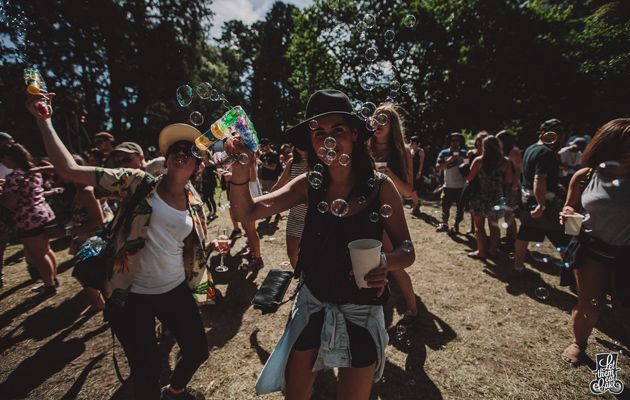 With encouraging sunshine behind me, I stepped into the grounds just after midday with enough time to catch some Melbourne-based artists. The secretly located Red Bull stage was a lovely shady haven to enjoy Adrian Bell [Bunker] and Andy Ukhtomsky [Promised Miracles] with friends. I highly recommend the Red Bull stage as a great place to connect with the city's emerging producers and collectives, both on the stage and within the crowd.

A little dancing is always the perfect metabolism booster, which created the perfect opportunity to enjoy one of Cake's incredible features – the food trucks! I'm glad I chose Hammer & Tong's Soft Shell Crab Burger (which I liked to refer to as the "crabby patty"…and also ate again for dinner that night…it was that good.)

Post-burger a group of us joined the fun of Axel Boman towards the end of his set. As a former fine art student, Boman is never afraid to push the boundaries of disco, deep house and techno, with some throwbacks and acapellas mixed in for good measure. As usual he made track juxtapositions which would frighten veteran musicians work like they were made for each other. Excitement rose as he dropped his low-slung hit 'Purple Drank' and I was sad when I heard he'd played the Australiana-stomper 'Kookaburra' by Coober Pedy University Band earlier in his set.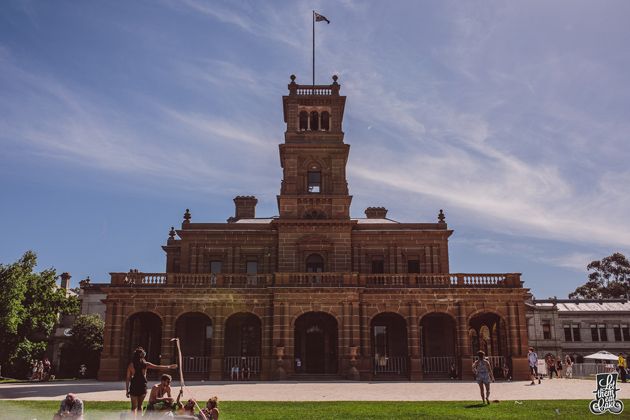 Dancing in the sunshine isn't the only endorphin booster at Cake - sitting in the gorgeous surrounds is heaven in itself, so I decided so relax on the grass at the Palace of Versailles stage. See in life, we want to live a world that's not a reality, we want to experience dreams. That's why we have movies, music and books; it's probably even why humans might consume alcohol or drugs. Let Them Eat Cake is a fabulous dream construct – even just aesthetically. The garden itself is part of the National Trust and manicured to perfection. Each stage is then custom designed for the festival by artists and teams such as Further Inc. and General Zod, using recycled and natural materials. And the finishing touches? Try projections, grass art and pyrotechnics!

Alexander Nut and Fatima fitted the afternoon perfectly. The pair had an interesting introduction four years ago via CDR, a night aimed at connecting emerging producers. Fast forward to now and their family label Eglo has produced some of the hottest imprints of late. Nut's sound is eclectic and soulful. He sets the perfect atmosphere before Fatima, with soulful classic 'Keep the Fire Burning' by Gwen McCrae. Fatima takes over, performing material from her 2014 album Yellow Memories.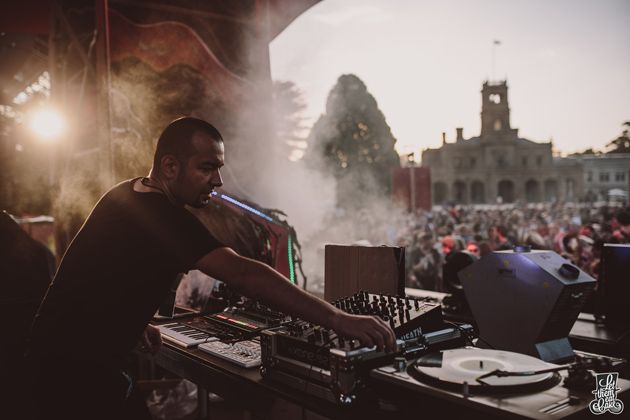 No evening at Let Them Eat Cake could be complete without 4x4 romping and the main Bastille stage became the place to be. As the hot edge wore off the day, KiNK played one of the best sets I've ever seen, hands down. Meeting the guy, he is one of a kind; talented, funny, down-to-earth and uber zany, all of which was displayed in his set. Acid house and Aphex Twin have been two of his biggest inspirations in his early years, so it was fabulous to see him infuse so many acid-tinged synth lines into two hours. At the peak, he even acted out his opening of filters through arm movements, making himself a human LFO! The pièce de résistance was when he wove in his locomotive inspired 'Express', bringing massive grins to our faces.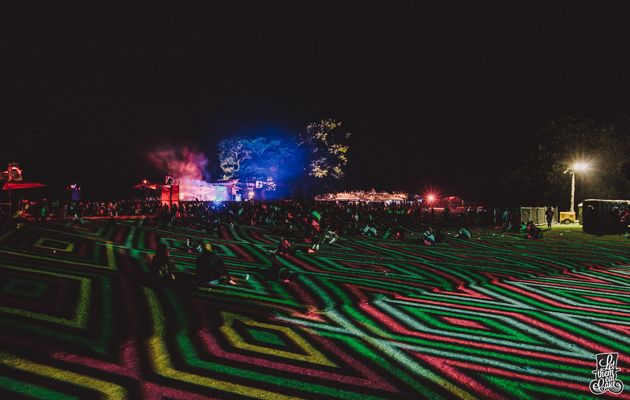 Despite two hours of enthusiastic movement, I wasn't tired just yet. All that was needed was a food stop (cue crabby patty #2) and Carl Craig. The Detroit luminary was like a cyborg from the future in his leather pants and "the lights are in my eyes" night time sunglasses, matching his pulsating basslines perfectly. He slowed down the rhythm on the dot of closing time and cued 'Dreams' by Fleetwood Mac. While it is a lovely closer, my friend didn't think it quite beat Moomin closing with it at Meadows in the Mountains in June (and personally I feel a bit the same).

Overall it was an incredible time and I think that the Let Them Eat Cake organisers did a fantastic job. Regret nothing, change nothing. More Cake in 2016, please.