Jon Dadon has been making his mark in the southern California music scene through his roles as a DJ, editor of Music is 4 Lovers, and co-founder of San Diego-based party brand Lovelife. This weekend, the Music is 4 Lovers crew is teaming up with New York's Sheik 'N' Beik for a bicoastal affair taking place on Saturday afternoon on Output's beautiful rooftop. We had a chance to catch up with Jon ahead of the party at Output to chat a bit about how he initially got involved in electronic music, his experiences starting his Music is 4 Lovers website and Lovelife, some party highlights from over the years, how he plans to spend his time in the Big Apple, and why he's looking forward to playing alongside the Sheik 'N' Beik residents this weekend. Be sure to get your tickets to Sheik 'N' Beik presents Music is 4 Lovers on Pulse Radio!
Tell us a bit about how you initially got into DJing. I first got into DJing by purchasing two Technic 1200s and a little two channel Gemini mixer (all used to hell) when I was about 20. I practiced in my bedroom, with the setup connected to a home stereo system. When I felt confident and my record collection had grown to just enough records to play for a few hours, I started dragging that 100 pound coffin around in my car (it took two people to carry it all and had no wheels) and playing at college house parties. To be clear, I didn't know whose parties they were, I would just show up, find the owner of the house, and ask if he/she wanted a free DJ. I was never turned down. When I started DJing, I literally only knew of a handful of other DJs, none of which were actively playing in clubs. All of this was really unknown territory for me.
You're also into event production. You started in San Diego with projects like Starry Eyed Music and Lovelife. What have been some of your personal highlights from throwing parties there? San Diego has been an amazing home over the last ten years. It's not my hometown, I grew up in LA, but it is the city where I went to college and spent the majority of my adult life. Throwing parties and DJing in San Diego has been a special experience. The city seemed so young and inexperienced at the time. Everything about what I was doing felt new and special. When I first started DJing out in clubs, the DJ community was fairly small and everyone knew each other. There were no exclusively house music clubs (although a few weekly or monthly parties going on) but they were all bottle service oriented and they were all playing big room music.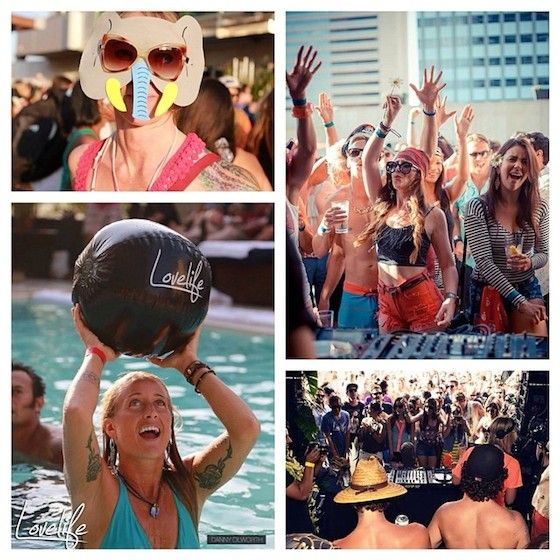 A lot of my early, inexperienced years were probably the most fun. Ignorance is bliss and I didn't know anything. In my first few years as a DJ, I began throwing warehouse parties and establishing after-hours events with some of the friends I'd made in nightlife. We felt like we were making our city a world class place for music like Berlin or London. Of course, I had never been to either place at that time, so it was just a feeling and not really a reality. Fun nonetheless, but really just a starting point that led me to explore what was going on in other cities. I was part of so many different events, it seemed like there was always something new and something special happening and I always seemed to be involved.
Lovelife has had a big impact on the nightlife scene in San Diego for the past three years. How did it all get started? Beginning to throw parties in San Diego was about bringing a more intimate vibe and introducing people to the idea of a music community. Our parties started out small, but we had a lot of repeat customers. Eventually everyone in the room knew each other or at most, were just a degree or two of separation from everyone. As Lovelife, we are responsible for introducing many names to the San Diego scene. Before Lovelife, San Diego was not a tour stop for the deep house, tech house or underground world. Occasionally a cool name would stop through, but those times were few and far between. We needed to change that. And we did.
I met Jimbo James, my partner at Lovelife, maybe three and a half years ago and within six months of knowing each other, we collaborated and founded the Lovelife brand. My brand was Music is 4 Lovers and his was outLIFE. Music is 4 LOVErs + outLIFE = Lovelife. The rest is just blood, sweat, tears and a lot of love.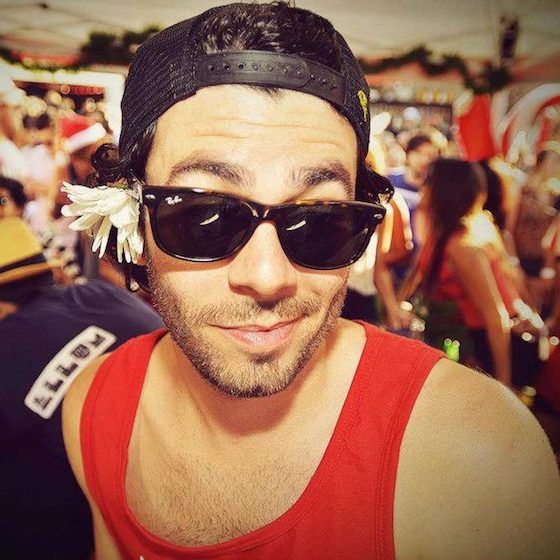 You founded music website Musicis4Lovers.com in 2011. What sparked your desire to launch it? I liked the phrase Music is for Lovers... saw it on a t-shirt once I think. So I went online and tried to buy the domain. That exact domain was taken so I tried changing the "for" to a "4" and the domain was available. I honestly didn't know what I was going to do with it, but about three years ago, I started a Tumblr account with the idea of using it as a music blog. One thing led to the next and the Tumblr site had evolved to a website and I was waking up every morning and writing posts. I loved it and am so proud of what it has become. I ran it solo for about a year, then slowly brought on new writers without which I never would have been able to grow the brand to where it is now.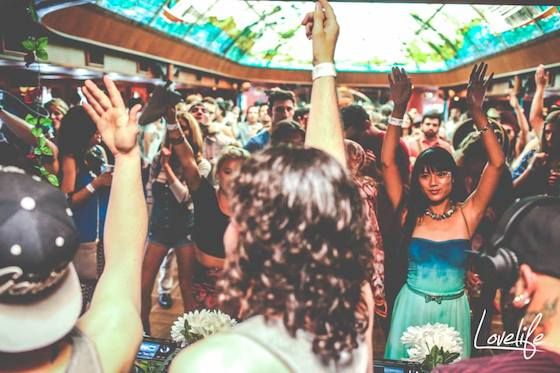 Music is 4 Lovers is pairing up with New York's Sheik 'N' Beik for a party on Output's rooftop on June 7th. How did Mi4L initially get acquainted with Sheik 'N' Beik? There are a few ways I think. I am not exactly sure how it really began, but a friend of mine, Jonathan Karam who is also playing the party, is friends with the Sheik 'N' Beik crew. Jonathan lived in San Diego with me for a few of the early years of Lovelife and became one of my best friends. Alex Fish, another good friend of mine, is actually now working with Sheik 'N' Beik and helped facilitate the collaboration. I am definitely grateful to the both for helping bring Music is 4 Lovers to Brooklyn.
How did you decide on Output's rooftop as the venue? I've wanted to play at Output since they opened, but it was really the Sheik 'N' Beik guys who made Output a reality.
You made the move from San Diego to Los Angeles and have been living there now. What are some differences you've noticed between the nightlife scene in New York and LA? Well, to begin, they are nothing like each other. I think a nightlife scene is really a reflection of the general lifestyle of a city. The culture of the people really comes through in the parties that happen in that city. In LA, the underground scene is not very strong. And when I say underground, I mean parties happening off the grid. Parties not at nightclubs. There are a few parties happening here and there, but there are no parties that go strong all weekend or hop from one warehouse to the next to the next. Actually, I am sure there are parties like that, but not in my world of music. LA is quite big and spread out so it's not easy to get everyone out to the same place, especially in the parts of town where cops don't frequent and the warehouses are empty. In LA, people use warehouses like normal venues with the slight difference that they goes about 4 hours longer. In New York, the weather is truly terrible for at least half the year, and I think it really pushes people to make the best of the times of the year when the weather permits them to go out and party. People party all day, all night with six hour DJ sets and no seeming end to the party. There always seems like there is somewhere else to go where the party can pick up again and keep going.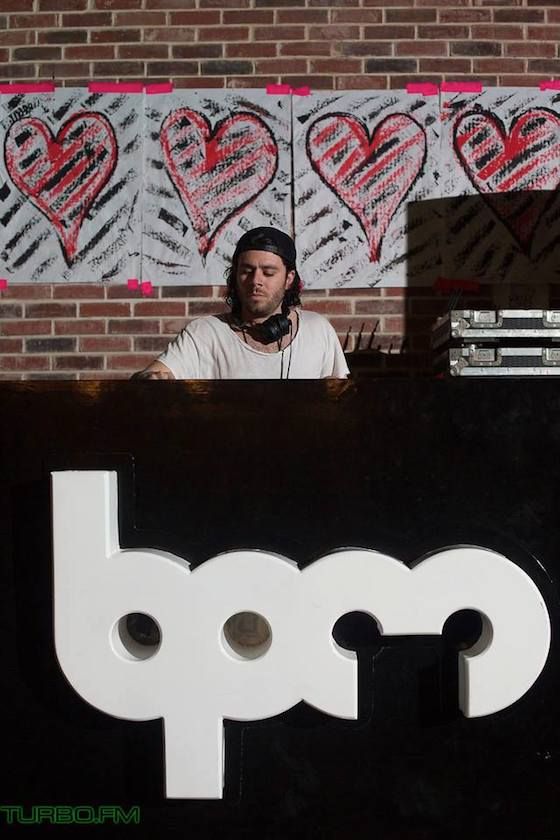 I will say this, however, in LA and Southern California, we have beautiful weather from March until October. And during our winter, all you need is a hoodie to stay warm. People don't live hard lives out here and it reflects in the party scene. People are nice, friendly and inviting. The rooftop season seems to last forever and the pool parties are spectacular. We might not have as strong a warehouse scene as do other cities but we make up for it with easy living and sunshine.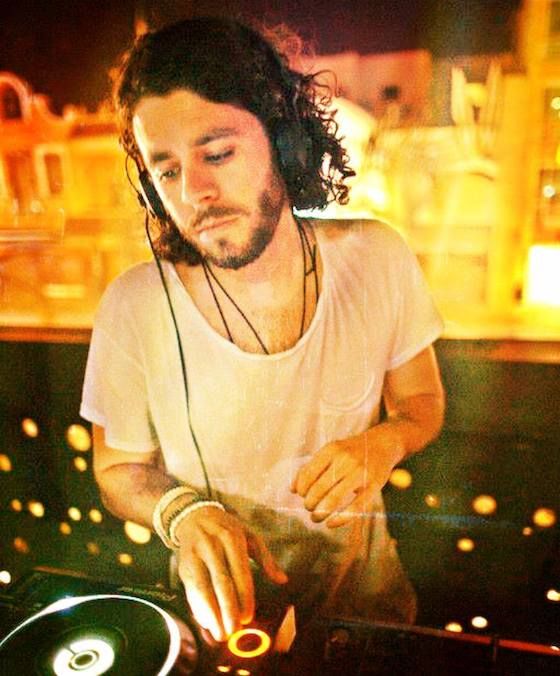 What are some of your favorite things to do, see, and eat when you're in NYC? I love to eat pastrami sandwiches. But New York is a very food cultured city, so the real answer here is anything new. My Dad lived in Manhattan for many years so I never really made it out to the other buroughs much. Again, what I love to do most in New York is experience new things. Things I can't experience in California.
What else can we look forward to seeing from you in the coming months? I never stop working. I have parties planned with Lovelife throughout the summer already, including our three year anniversary in September. I am working on music constantly and I am also gigging constantly. Life is busy, but it's good.