Joakim Bouaziz, or just Joakim as he's known in the music world, has recently uprooted from his hometown of Paris to New York, where he now resides in an apartment in downtown Manhattan, on the border between Chinatown and the Lower East Side. So what better way to make the poor guy feel homesick than by asking him for his guide to Paris?

If you're heading to the French capital, here are some recommendations for a great day out; your own personal itinerary devoid of the typical tourist traps. We recommend you undertake Joakim's guide all while blasting his new album 'Tropics Of Love' through some headphones. You can't get more French than that. Jouir!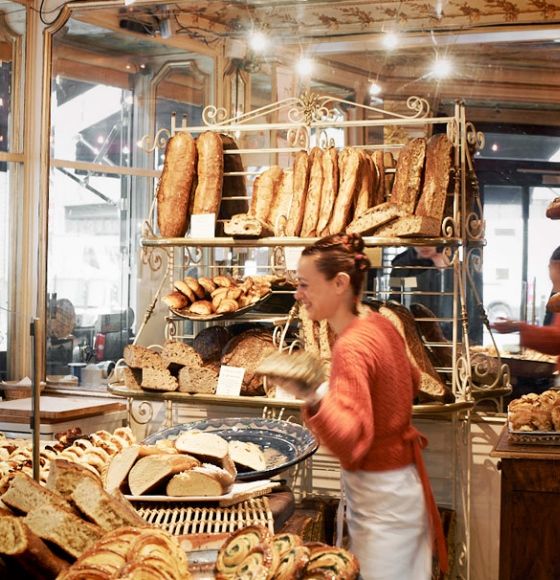 Du Pain Et Des Idées
In the morning, if I really had time, I would go to the Canal Saint Martin when it's not crowded and head to 'Du Pain Et Des Idées'- one of the best bakeries in town. They make mind-blowing croissants, other pastries and the best bread ever called Pain Des Amis. I would get a croissant and a coffee to take away to the canal and sit there in the sun.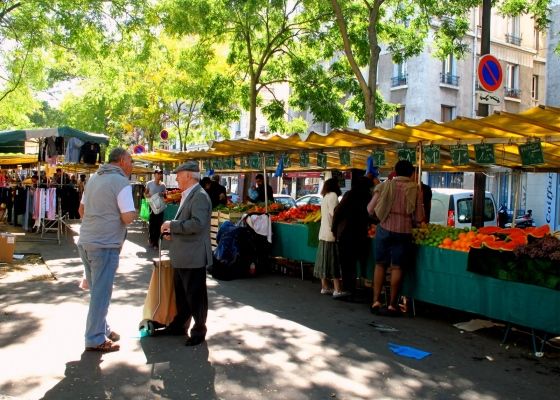 Marché de Belleville
If I really had time, I'd go every week to my neighbourhood market, which is one of the cheapest in Paris, to buy fresh vegetables, fruits and fish. It is a great place for street and people watching. You can see the true popular Paris there with no tourists.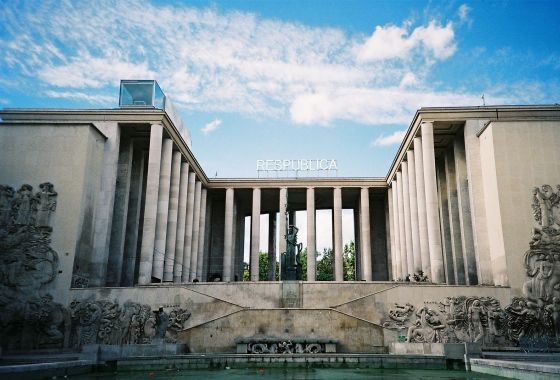 Musee d'Art Moderne de la Ville de Paris / Palais de Tokyo
When I really have more time, I like to go to Museum of Modern Art and Palais de Tokyo which are two museums facing each other dedicated to modern and contemporary Art. It's a good place to hang out too - there's a restaurant with an outdoor patio. We recently organized a big Tigersushi party in Palais de Tokyo, which also holds a club.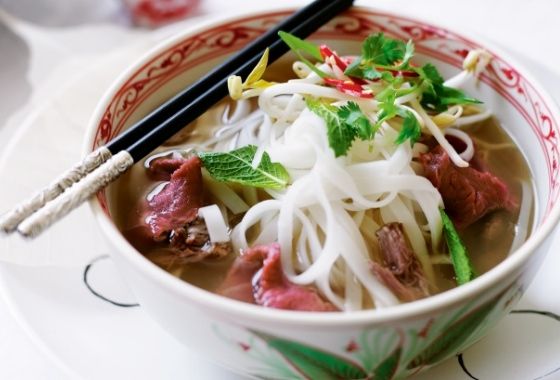 Paris Belleville
Back to my neighbourhood, this is where I go for a Pho or Sate soup with my friend and fellow musician Krikor. Very tiny, only 6 or 8 seats, the whole family is there running the restaurant. Cheap, healthy and tasty.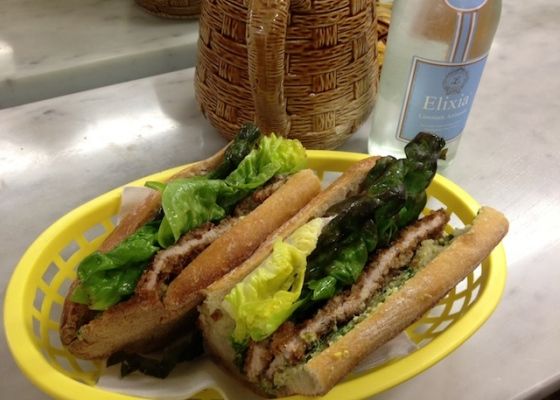 Chezaline
Or, if I'm more in a hurry and in the right neighbourhood, I go to this former horse butchery (I know, this may shock non-French people) now turned into an amazing sandwich place (no horse served) run by Aline who's the partner of Chateaubriand's superstar chef Inaki. Last time I got a delicious baguette sandwich with 'Pot Au Feu' and an apricot crumble to kill for.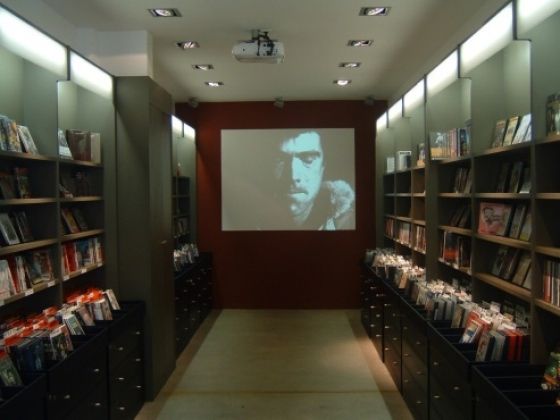 Potemkine
Time to be a nerd. You like cinema? This is the place to go. Best selection of DVDs I've ever seen; some very hard to find stuff, movies, documentaries, everything you want.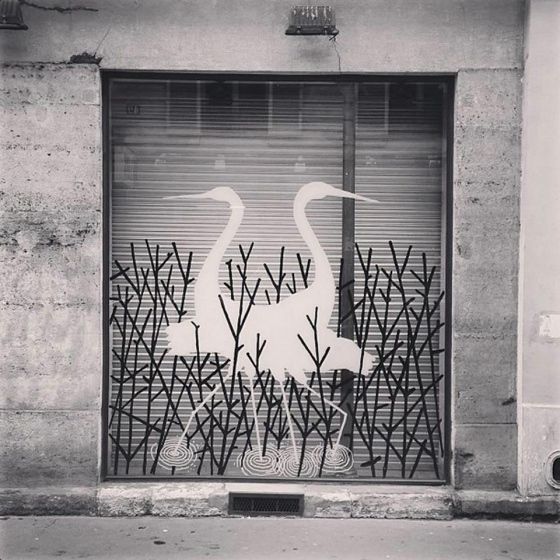 La Source / Smallville
And if you're more into records, a few blocks away there's the best new record shop in Paris: Vinyl only, tons of imports, rare re-issues etc.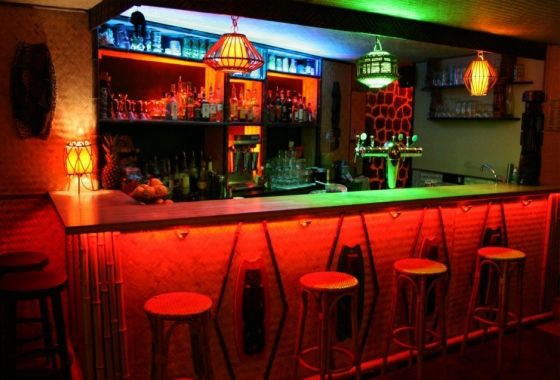 Tiki Bar
Aperitif is a very important moment for French people. If it's sunny you'll find every cafe with outdoor seating crammed with people. If it's colder, I'd go to this Tiki themed bar with great exotica music and really well made cocktails.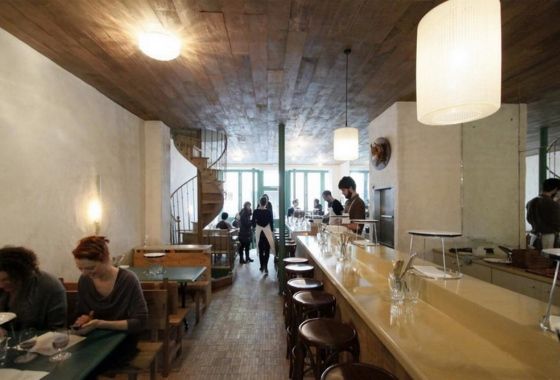 Clamato
I recently discovered this restaurant run by the Septime crew. Fish and seafood only. Very nice atmosphere. When I was there, three Japanese girls were sitting next to me, which is always a sign you're in the right spot. Really good.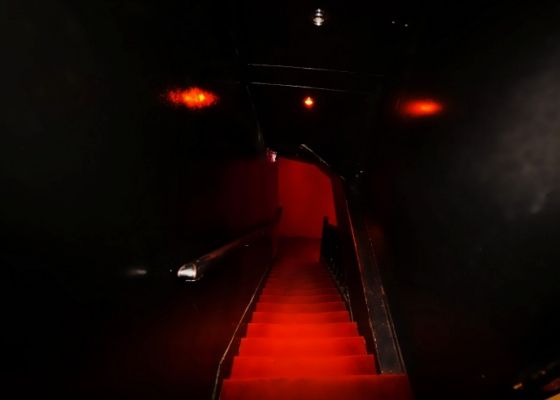 Le Nano
It's hard for me to choose a favourite club in Paris. It depends on who's playing, who's throwing the party. I don't go out to clubs anyway when I'm not playing. Unless it's a tiny, old school strip club that turns into a "regular" club during the weekends with worn out red velvet on the walls, faded gold on the ceiling, a piano on a small stage with flowers on top and usually very good DJs playing weird stuff. That's the Nano (named Piano during the week).
[Joakim's new LP 'Tropics Of Love' is out now on Tigersushi]

Listen to Pulse Radio