2014 has been a big year for Sheik 'N' Beik thus far! With a number of successful events and a Thursday night residency at Chinatown's Le Baron, the Sheik 'N' Beik family has come a long way. This Friday, May 2nd, they are taking over Meatpacking's Up & Down nightclub in celebration of their musical leader Julio's birthday. Julio will be accompanied by Sheik 'N' Beik's talented residents and special guests Pako S, FoNG, Jeffrey Scott, and Holosound.
Julio Santo Domingo is the DJ/producer/mastermind behind Sheik 'N' Beik's events and record label. He has traveled the globe DJing and bringing Sheik 'N' Beik to Paris, Ibiza, and other cities abroad. Italian talent Pako was born in Naples and had a musical upbringing. At 17, he began organizing events in his hometown as a means to buy his own decks and start learning to DJ. Pako likes to experiment with his sound, but always stays true to his deep house roots. FoNG got his start in 1998 in the Dominican Republic. He was part of a handful of DJs who kick-started what is today's massive club scene. Making his way over to the U.S., he and Julio found each other and he is one of Sheik 'N' Beik's celebrated residents.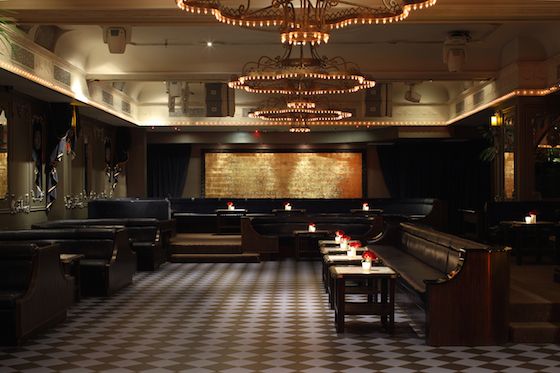 Jeffrey Scott and Holosound are New Yorkers who carry great vibes with them wherever they go. Jeffrey was raised in Virginia and got his start throwing underground warehouse parties (appropriately titled Searchlights) in the state's rural areas. The parties expanded to Charlottesville and Washington D.C., where he played with artists like Seth Troxler, Magda and Cassy. Jeffrey moved to NYC in 2009, where he crossed paths with Julio. Jeffrey also plays for parties like BlkMarket, Esthetik, Dog and Pony and TBA Brooklyn.
DJ/producer Holosound has dotted the globe with performances in more than 23 countries, every major city in the U.S. and has released records and remixes on labels like Nurvous, HNQO's Playperview, Glasgow Underground and Ultra. His reputation for quality and consistency has taken him from Tokyo to Toronto, Helsinki to London, Phuket to Estonia, and beyond. He's played with many of the world's top DJs, including Jamie Jones, Lee Foss, Audiofly, Blond:ish, Shonky and more, and continues filling rooms and dance floors around the world.
Join Sheik 'N' Beik as they step into Up and Down with their talented roster of resident DJs along with a surprise or two. Across two unique floors and environments, expect nothing but the ultimate combination of forward thinking, sexy house and techno.
RSVP to JANDJ@SHEIKNBEIK.COM for admission.