For the latest edition of our Fresh Blood series we look to one of Spain's newest up-and-coming talents, Kresy.
Signed to the always on-point Hivern Discs alongside the likes of John Talabot and Pional, in a similar vein to those two Kresy crafts shadowy and emotional house cuts which came to attention via two EPs in 2012. However for his latest release, 'Ode To New York EP', he's gone for more straight up US house numbers and fittingly released them on the Freerange label. Kresy's Fresh Blood mix for us plays on a similar vibe to that Freerange EP. Enjoy.
[Download: Kresy's Fresh Blood mix here]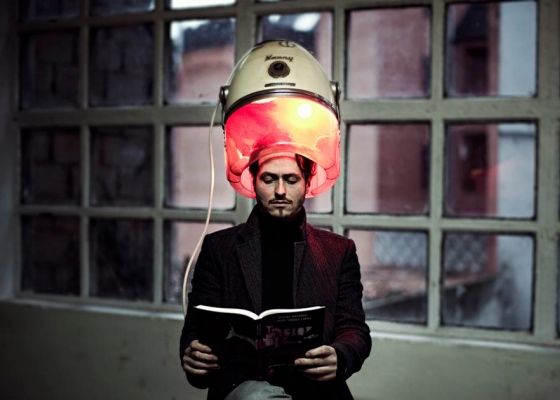 Pulse: Which artists or DJs influenced you growing up? Kresy: Even if it's not obvious, I was influenced greatly by early Kevin Saunderson tracks. When I sit down to make music I usually look more to the past.

When did you first begin making music? Were you a DJ before you began producing? 2001 more or less. I began DJing and making music at the same time. I guess I really started when I was 15 and I was recording cassette compilations for my friends.

Your music is very moody and emotive, yet functional for a dancefloor. Are you always looking to please both the mind and feet in your tracks? When I make music I'm interested in doing sonic landscapes, creating mental images associated to the titles of the tracks. I want the tracks to be playable. A lot of dance music to me lacks emotion.
What's coming up from you production wise this year? I have a few things in sight; a split summery deep house thing with Retrofit, a reference in More Music, a couple of remixes and some other tracks in V/A. I'm also finishing an 80s type of house EP for Hivern and trying to push my own label, Discomaths.
And what about gigs? Where will you be playing in the next few months? A few things out there at the moment, I'm also getting a live set ready for some Hivern parties.
Can you tell us a little bit about your Fresh Blood mix for us? How did you decide to approach it? I chose tracks I could DJ and that are reminiscent to the Freerange EP I released. I did a couple of try outs and then I recoded it. The result is a refreshing summer mix with a lot of filtered disco and some deep house sparkles here and there. I played some new and old tracks, they perfectly worked with each other. I was trying to search for a balance between a nice session you could listen to at home or in the car, and a club session.